CEO, CFP®
Montee Sneed is currently the CEO and a Certified Financial Planner with Caledonian Financial. He has forty plus years of experience assisting and advising clients with their investment decisions. His certifications include Certified Financial Planner, Chartered Retirement Planning Counselor and Chartered Mutual Fund Counselor.
Montee was born in Carthage, Missouri. In 1976 he graduated from Missouri State University with a Business Management degree (with Economics Emphasis) and married his wife Anne. Together they raised two children, Alice and Thomas, in Columbia.
Montee is very active in the community, serving on several boards, active in Boy Scouts, Kiwanis, Central High School activities, Masonic Lodge, and First United Methodist Church where he sings in the Chancel Choir and served as Historian for 34 years.
Adding value as an advisor is important in this complicated world. Montee considers as his specialty, history of economic thought. That discipline requires attention to history, political thought and socio-economic trends.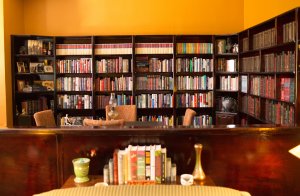 As an avid reader, Montee is frequently asked about his reading list, recommendations, and books to avoid.
Learn more in Montee's Reading Room.
Credentials
Certified Financial Planner
Chartered Retirement Planning Counselor
Chartered Mutual Fund Counselor
Community service
Boy Scouts
Board of Directors – Middle Tennessee Council Executive Board (BSA)
Unit Commissioner and Chartered Org. Rep. for Boy Scouts of America
2016 The Silver Beaver Award (MTC)
2015 V. P. of Operations – Western Service Area (MTL – BSA)
2015 Shepherd Church (United Methodist Church)
2011 Bishop's Award – Troop 114 (United Methodist Church)
2010 Tennessee Conference Coordinator for Scouting (4 Years)
2009 Daniel Carter Beard Masonic Scouter Award
2008 The Torch Award (United Methodist Church)
2007 The Cross and Flame Award (United Methodist Church)
2005 Long Rifle Award (Boy Scouts of America)
1998 Cubmaster – Pack 369
Columbia Kiwanis Club
Chairman – K Club Connection Committee
Chairman – Human & Spiritual Values Committee (25 years)
2020 George Hixon-Diamond Fellow – Kiwanis International
2015 Centennial Member – Kiwanis International
2014 Walter Zeller Fellow – Kiwanis International
2014 Distinguished Member – Kiwanis International
1999 Reactivated Cox Middle School Builders Club (75 New Members)
1999 Reactivated Whitthorne Middle School Builders Club (109 New Members)
1997 George Hixson Fellow – Kiwanis International
1997 Kentucky/Tennessee District Chairman for Youth Services
1994 Founded Spring Hill Kiwanis Club
1994 Kentucky/Tennessee Lt. Governor (Distinguished)
1986 President of Maury County Kiwanis Club (Distinguished)
Masonic Lodge
Master Mason, Royal Arch Mason, Order of Knights Templar, Knight Masons
Scottish Rite, Knights of St. Andrew, Knight Masons, Royal Order of Scotland
Past Activities
2023 Chairman, Columbia Main Street
2021 State of Tennessee Colonel aide-de-camp
2020 George Hixon-Diamond Fellow – Kiwanis International
2018 Maury County Historical Society Individual Award
2016 The Silver Beaver Award
2016 Society of John Wesley (UMC)
2014 Walter Zeller Fellow – Kiwanis International
2013 Excellent Chief – Knight Masons
2012 Columbia Historic Zoning Commission (11 years)
2012 Board of Directors – Columbia Main Street (26 years)
2012 BSA District Commissioner – Duck River District (4 years)
2012 Columbia Main Street Chairman (2 years)
2010 Tennessee Conference Coordinator for Scouting (4 years)
2010 President – United Methodist Men (Columbia) (2 years)
2009 Daniel Carter Beard Masonic Scouter Award
2008 The Torch Award (United Methodist Church)
2007 The Cross and Flame Award (United Methodist Church)
2005 Long Rifle Award (Boy Scouts of America)
2005 President – Central High School Academic Boosters (3 years)
2004 Walk to Emmaus #137
2003 Graduate – Leadership Middle Tennessee
2002 President – United Methodist Men (Columbia)
1999 Chairman of the Board, Columbia Main Street (4 years)
1998 Cubmaster – Pack 369
1997 George Hixon Fellow (Kiwanis International)
1997 President – Joseph Brown Elementary PTA
1996 Chairman of the Board, TN Vocational Training Center (2 years)
1995 Spirit of United Way Award
1994 Disciple Program (United Methodist Church)
1992 Vice President – Maury County Chamber of Commerce
1992 President – Joseph Brown Elementary PTA
1991 Drive Chairman – United Way of Maury County
1990 Graduate of Leadership Tennessee
1990 Fund Drive Chairman – YMCA
1989 Graduate of Leadership Maury (Maury County, TN)
1976 Graduate of Missouri State University